Aggregated diamond
Aggregated diamond is a spherical polycrystalline-like diamond powder, which have unique polycrystalline-like structure and widely used in grinding and polishing of hard and brittle materials such as sapphire wafers, silicon carbide wafers and functional ceramics.
---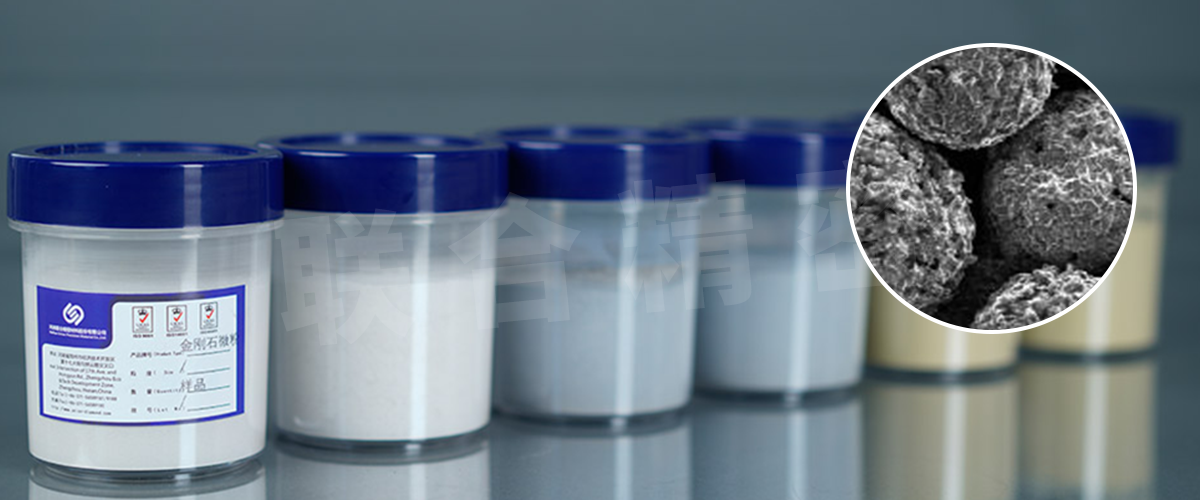 Product Features
★ Composed of fine treated diamond particles and special binder, with polycrystalline like structure
★ Spherical abrasive prepared by special process, rounded shape, small cutting edge, not easy to cause deep scratches to the workpiece being processed
★ Isotropic properties of polycrystalline diamond, no fixed dissociation surface, good abrasion resistance of particles
★ Spherical particles with consistent internal and external structure, good self-sharpening, stable cutting force
Product Line
Available specifications
| | | | | | |
| --- | --- | --- | --- | --- | --- |
| Specification | 0.2um | 0.7um | 1.5um | 4um | 9um |
| Average particle size | 20-30um | 25-35um | 30-40um | 30-40um | 40-60um |
Note: The table is conventional particle size, other particle size products can be provided according to customer requirements.
Applications
★ Diamond lapping solution with abrasive skins for processing sapphire wafers, silicon carbide wafers, functional ceramics and other hard and brittle materials, suitable specifications and particle sizes can be selected according to specific requirements
★ Diamond grinding pad with cutting fluid for processing microcrystalline glass cover, sapphire wafer, silicon carbide wafer and other hard and brittle materials, according to specific requirements to choose the appropriate specifications and particle size
---
Interested in the products we offer?
We are happy to share our knowledge with you and are always happy to ask any further questions you may have.


Copyright © Henan Union Precision Materials Co., Ltd.,