LED Display
LED can convert electrical energy into light energy efficiently and are widely used in lighting, flat-panel displays, medical devices and other fields.
---
LED has been widely used in lighting, ultraviolet disinfection, display backlight, three primary color full color display, infrared detection and other fields. With the rapid development of display technology, LED devices are gradually playing an increasingly important role. Mainly composed of the substrate, the PN electrode.
At present, the substrates that can be used for GaN heteroepitaxy mainly include: sapphire (A1203), silicon carbide (SiC) silicon (Si), and etc. Due to its good chemical stability, moderate price and mature manufacturing technology, sapphire has become the most commonly used substrate material for GaN growth.
The preparation process of LED is divided into three stages: substrate preparation, chip preparation and packaging.
1.Sapphire substrate processing process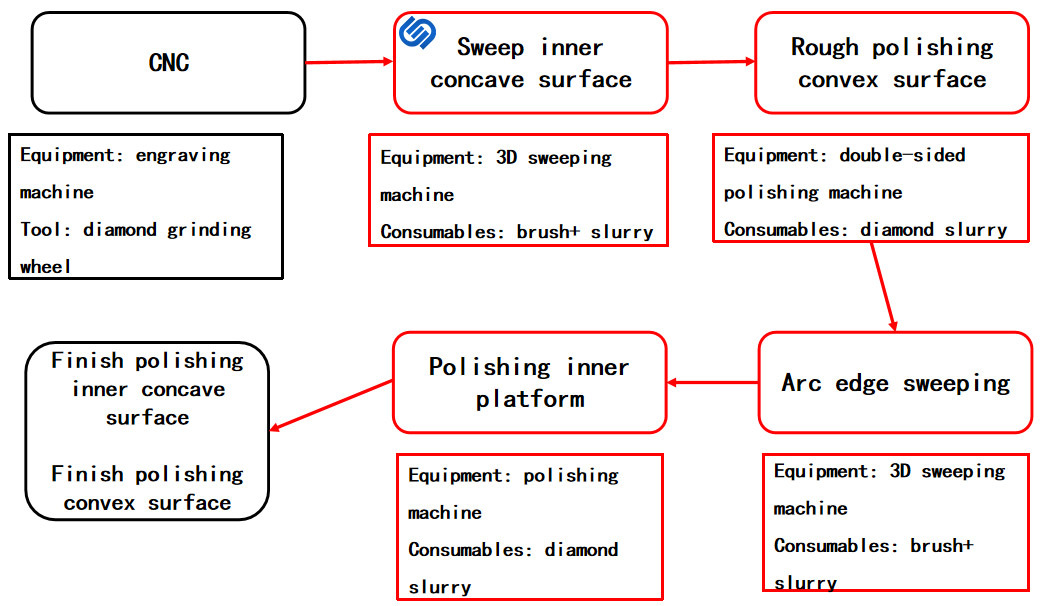 Grinding (DMP) -Processing result
| | |
| --- | --- |
| Parameter | Processing data |
| Diamond slurry size(um) | 3-6 |
| Removal rate(um/min) | 0.9-1.2 |
| Roughness(Ra:nm) | 4-6 |
---
Interested in the products we offer?
We are happy to share our knowledge with you and are always happy to ask any further questions you may have.


Copyright © Henan Union Precision Materials Co., Ltd.,